Dr. Rhonda Williams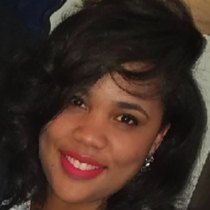 ​Dr. Rhonda Williams is a licensed Chiropractor serving the College Park, East Point, and South Fulton areas. Dr. Williams specializes in the nervous system and keeping it clear of interference, so the body can operate at its optimal level, making sure the brain and spinal cord are effectively communicating with the rest of the body. She also specializes in the treatment and documentation of auto accidents and other injuries. Dr. Williams has a passion for natural, holistic healthcare and educating her community on the benefits of chiropractic care in order to promote a better quality of life.
Dr. Williams graduated magna cum laude with a Doctorate in Chiropractic from Life University in Marietta, Georgia. Dr. Williams attended Louisiana State University in Baton Rouge, Louisiana, where she earned a Bachelor of Science degree in Kinesiology with a concentration in Human Movement Science. Dr. Williams is certified by the National Board of Chiropractic Examiners including completion of Part I, II, III, IV, and Physiological Therapeutics. Her post graduate continuing education include studies of physiotherapy, rehabilitation, and chiropractic techniques for auto accidents and other injuries.
Dr. Williams utilizes a wide variety of chiropractic techniques to tailor the specific needs of each individual patient. She is proficient in techniques such as Full Spine, Thompson Drop, Activator and Pediatric adjusting.
In her spare time, Dr. Williams enjoys traveling, shopping, exercising, dancing, and spending time with those who mean the most to her. She is a proud member of Delta Sigma Theta Sorority, Inc.